Office-Based Lab
Coastal Vascular Institute is proud to offer vascular imaging and treatment options on site for patients with arterial and venous diseases. For over 10 years, over 4000 cases, our providers have been performing minimally invasive procedures for patients of southeastern North Carolina.
Our team includes fellowship trained vascular surgeons, experienced Physician Assistants, and nurses with focused training in the management of vascular patients. Our goal is to provide you, the patient, with the highest level of vascular care of diseases of arteries and veins without compromising on your safety or security. In a familiar setting, patients are prepared, treated, recovered, and discharged the same day without needing hospital admission.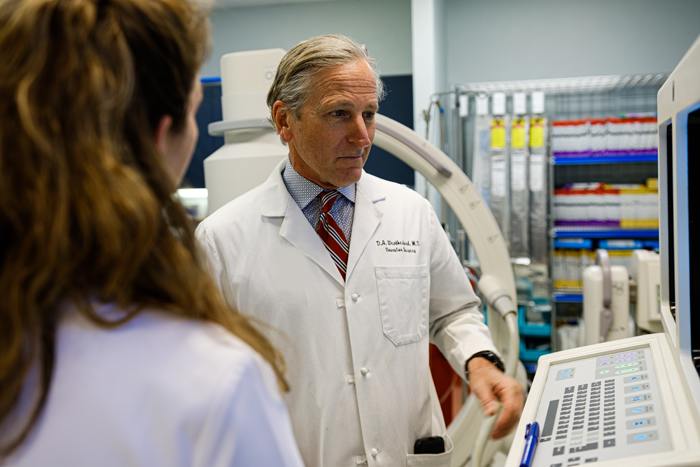 All state-of-the-art options are available to include angioplasty, stenting, atherectomy, drug elution balloons and stents, intra-vascular ultrasound and alternative X-ray contrast imaging agents.
Coastal Vascular Institute is also involved in research clinical trials utilizing emerging technologies and techniques and can offer these when appropriate to meet a patient's clinical needs.
Treatments can be offered for management of peripheral artery disease in those patients with significant walking limitations or chronic wounds, arterial diseases of the aorta, kidneys, intestines, carotid arteries, and upper extremities. Patients with diseases of the veins can also receive treatment utilizing similar techniques.
In short, tailored treatment plans are constructed unique to each patient's clinical need to strive for the best outcome, a faster recovery, and enhancing your quality of life.